Every building space used for daily life or production activities should be a "stimulating environment" in which people can live and work in comfort.

 The functions of buildings and building spaces have rapidly been enhanced in recent years, thanks to the introduction of a wide range of equipment. This has resulted in increased competition to provide ever higher levels of affluence. I think that the basic element of any "stimulating environment" is that the space is "healthy"ーin other words, you first have to build a safe and hygienic space, and then on top of that you can create a comfortable environment imbued with sophistication and convenience.

 The more the functions of buildings improve in the search for a truly comfortable space, the more important the issue of maintenance of those functions becomes. If the society we live in today is strongly demanding the creation of improved and stimulating building spaces, I believe that our efforts in the maintenance and management business involve a great responsibility.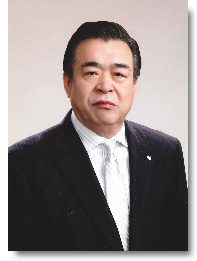 Takao Ichinohe
President
Japan Building Maintenance Association